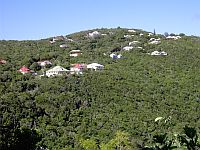 One of the most perplexing challenges one faces when planning a vacation trip to St Barts is where to stay. There are no all-inclusive mega resorts on the island. There are many small boutique hotels ranging in size from ten to fifty rooms. Some are on one of the incredible St Barts beaches and some are in the hills. There are even a few in the picturesque harbor town of Gustavia. In addition to the small hotels, there are hundreds of private villas for rent by the week located all over the island. They range in size from one to seven bedrooms, and are available from many agencies both in the US and abroad.




So, should you choose a hotel or villa? Do you want to stay on the beach or in the hills? When staying in a hotel you have access to a few more services than you would in a villa. Many of the hotels have a restaurant on site and can offer you a fine meal without leaving the premises. Room service is also available. If you have any questions about the island, the front desk clerk is happy to help. When staying in a villa, in most cases, you have complete privacy. Whether enjoying the sun in the altogether or the company of your significant other, a villa canít be beat. You have a lot more space in even a small villa than in a typical hotel room. Housekeeping services are included with villa rentals, but have Sundays off.




There are private chefs and masseuses who will come to you. The best villas are generally booked well in advance. St Bartís aficionados have a tendency to rebook their villa as soon as they leave the year before so some of them are hard to come by at certain times. But do not despair! St Barts has a perfect climate all year round, so you may want to schedule your trip during off season, say early summer or late fall.

Now on to the question of on the beach, or in the hills. When staying on the beach you have the sound of the surf lulling you to sleep at night. Just a few steps from your room is a great beach for sunbathing, walking or just frolicking. On the downside, there can be a certain loss of privacy, especially if your room is right on the beach. In the hills the views are incredible, you will have lots of privacy, but you will have to drive to the beach of your choice.

The roads in St Bart can be a bit daunting and nerve racking on the initial drive to your new home. Your villa rental agency will escort you there the first day. If you have any questions, you can phone up the agency and they will be happy to help.

Wherever you decide to stay, villa or hotel, on the beach, or in hills, your stay in St Barts will be one that you will always remember and like some of us repeat over and over.